Hi there!
If You are reading this then ,probably ,You already know what is anxiety and what it can do.
In this article I will not post a definition ,but will tell you my personal experience,feelings and will provide You with my suggestions how to defeat it.
So lets start with ANXIETY–
I red many,many forums and blogs about it ,but everywhere i did find just a definition about it,and you know why? It's because no one knows how it is unless he or she experienced it themselves. 
Its ok to be a little bit anxious day-to-day about everyday problems ,but  with anxiety disorder You worry too much-its nothing wrong with you ,simply,you are more sensitive than others.
If this happens for years and years your nervous system start to overheat and they make a backup plan,they start to protect themself,and in this point You start to feel BAD,very very BAD.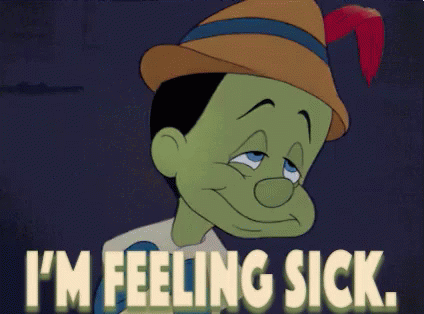 All those symptoms-Lightheaded,heart is beating wrongly,your muscles start to shake in all your body,dizziness,fatigue,short memory,tingling arms,legs,neck ,even head-you have feeling that even your brain are tingling ,numbness ,brain fog  and you start to THINK: 
-there is something wrong with me!
-I have tumor in my head!
-I have cancer
-my veins are different
-my skin color is different
-even my hairs are hurting
-i am going crazy
-i will die in any moment
And then you run to doctor:
They check your pulse,look at you,doing blood test,maybe  doing some more tests -and then they tell you-YOU ARE OK!
But you are in shock! HOW? Is this doc crazy ?why he didn't send me to specialist? why he didn't do more tests? Oh,this doc is stupid-i must visit another-and you go to 2nd,3rd,4th doc and everyone says that you are fine.Then you don`t believe them and start to search google.com for every possible symptom and of course you find some terrible,terrible conditions and You believe that it's exactly what You have……
So all this makes you more anxious and now you don't have only anxiety disorder,but now You have health anxiety aswell,congrats!
All that makes your nervous system work on 110% power ,and its try to protect itself and then it happens-its sends signal to brain-HELP US-HELP!And brain says,of course i will help you ,i will protect you-and you get-DEREALIZATION AND/OR DEPERSONALIZATION!!!!
DP and DR is just a symptom of Anxiety,Your brain are protecting yourself.Dont worry it's not permanent.
So-DEREALIZATION (DR) and DEPERSONALIZATION (DP) -what is that?
DR-
It's hard to explain because for everyone its different. World simply feels different and you don't know why.Its like when you take a mirror in your hands and try to go anywhere just looking in mirror reflection and not in actual world ,it does not seems real..its like you are half sleeping.Its like you are in a movie or in some computer game.You start to think that nothing smells like it used to smell.you start to think that colors used to be different.Skies was more blue before,grass was more green before. Its simple-your brain try to separate any dangers that you could see outside that you stop worry about everything…thats why you feel like you feel…BUT…it will go away when your anxiety will disappear.
DP-
its similar to DR but all those feelings is about your body…For example-look in the mirror,exactly in your eyes for 3-5 min and you will start to think that in mirror is someone else or  monster or something…You look on your hands -and you are worried that you kinda don't feel them,you look on your legs – the same…it feels like your brain is not in your head and you are floating 10 cm from your body,,
Of course,all this makes you worried a lot, but if you worry about it, its makes your anxiety more powerful and symptoms get stronger and stronger, and soon, you will not have strength to get up from your bed.
WHAT TO DO?
Its actually very simple but hard!
Ignore it-dont care-yea you have all those symptoms and you think you will die in any moment-but trust me-Nothing will happen,YOU CANT die from those things.This is most important-IGNORE all symptoms-if you feel that your heart is stopping,that you will fal down in any moment-just keep going,go!go! dont stup! Ignore it and it all will go away!

Dont stop your plans just because you think that in that moment you will feel bad,even opposite-make more plans -make yourself busy!!!Even if you feel terrible-go and do what you planed!!!Nothing will happen with you,i promise!!!

If you smoke weed-stop! it helps only for 15 min and then symptoms are stronger than before

if you drink ,because then you feel awesome-stop it!Next day all those symptoms+hangover?? good luck!! and alcohol is damaging your nerves and your nervous system is already overheated!

Go to GYM!!!dont make excuses-JUST DO IT!!!!!

STOP THINKING ABOUT HOW YOU FEEL!!!! I know that at least 10 times per hour you scan your body to understand how you feel-and even if you feel ok-when you start to think about that,you start to feel bad again,stop checking your pulse or temperature.

if suddenly your head start to hurt-dont worry-its not a stroke…If your heart is start to hurt or beat incorrectly-dont worry,you already checked your heart-its oki…even if you dont-this is not the first time you feel like this and all previous times you didnt die so you will not die now aswell.

When you go outside,for example-to shop,you are getting anxious,when you are coming back home,then,unconsciously,you are going very ,very fast,you are almost running.Its because your brain thinks ,that home is your "Safe House",that outside is dangerous ,but home safe.And when you get home ,you start to feel much better,right? So turn it around-try to think that -if something will happen outside -there is people,they will help,but home you are alone so noone will be able to help.When you realise that moment when you go very fast-STOP!Breathe,release tension in your shoulders,calm down-THINK-there is no dangers,no reason to be anxious,i feel very good,i am full with energy ,take a look around-look on the sky,look on grass,listen to sounds around you,and DONT GO STRAIGHT HOME,take extra walk(in the start 5 min extra will be fine,then more and more each day)

Dont trust your feelings-trust your mind!!!

Drink water! A LOT! You think you already drink it a lot? wrong-drink more."Water is of major importance to all living things; in some organisms, up to 90% of their body weight comes from water. Up to 60% of the human adult body is water." So drink it!!!!No juices,no carbonated drinks-just water!!!

THINK! How many times you was feeling so really bad, but you are still here-so every time when you feel bad again-THINK! its nothing,its just my body protecting myself from stress!!!!
Its all just in your head!ITs not real!!!!
I want to write a bit more about symptoms,thats the  main reason why you are reading this…
So,yea ,I know how you feel day to day..sudden pains in arm,leg,head,kidney or somewhere else-after 5 min its disappearing,your head feels like you have some invisible hat,it feels like there is wool in your head,some brain fog,,,you don't have memory-you watch some movie and after 1 hour you cant remember what you was watching,you go to shop and forget to buy a lot of things what you needed,constant fainting feeling,tingling everywhere ..you are afraid ,you think that its start of some serious illness…
STOP!THINK WITH YOUR MIND!
Did you ever fall down?Did ever happened something serious? DID you died?
Some people have these mental issues for years and you know why? They never stopped worry about health..So HOW it will stop, if you don't change your thinking and don't stop panicking?
Sooner you stop think about that and worry about that,sooner it all will go away…
To help you achieve that I will explain you something:
Will it be better if you find out that you have cancer or tumor and you are gona die?

Did ever something serious happened to you?

you are afraid to go outside-if really something happens,then in shop,in your workplace,on the street you will get help much sooner than in your home.

stop worrying about death,no-one lives forever,sooner or later everyone will die,so,enjoy your time that you have left on this earth and don't waste it worrying about your health problems!

Trust me ! Dont think about all little things what happens in your body,if really something will happen-you will not know it-you will wake up in hospital.Everything else is just your imagination ,all little things that you are feeling-normal people even don't make attention to them.

Speak with someone about how you feel,but don't speak about that every day-noone really cares ,no-one really understand and it will be simply annoying after some time…

you can try antidepressants-but I THINK-they really don't work-its placebo effect-take paracetamol,believe that it will help and it will help…AD can make brain damage…

SO,you get tested and you are HIV positive-NOW YOU WILL FEEL BETTER?NOW IT IS OKI?

Make sure you dont have pinched/compressed nerves

make eye test appointment
CONCLUSION!
If you want to start  feel better-dont stress,dont care about anything(for a while) ,go to your work,go outside,go to gym,go to nature-visit some trees,woods,lake,sea….
Play video games,watch movies,BUT STOP VISITING YOUR DOCTORS,STOP LOOKING FOR INFO IN GOOGLE.COM ,stop worry, even if you die -so what? it will not be your problem anymore….So enjoy the time what you have left and make a most of it…noone lives forever…dont waste years for anxiety…
And if you find this helpfull,and you feel a litle bit better ,then please share this with some forums or groups and lets make others feel better aswell,Thanks.
You can copy this article,but please put a link in the end of article back to orginal.Thanks
There is some video about those things.